A full range of vehicles to fight any fire
As an experienced system supplier of aerial platforms, Vema Lift has a modern range of high-quality products – ready to reliably serve around the world.
Manufactured from premium materials and components, we are proud of our aerial platforms having the best reach and weight balance, as well as the most optimal rescue and extinguishing capacity in the industry.
We cooperate with several partners and export our products extensively abroad. Our success is based on thoroughly understanding the specific needs of rescue operations, along with a deeply customer-oriented approach, strong product expertise, and commitment in project completion.
Fighting fire is our burning passion. We always want to do our job as well as possible, using the latest applications, and delivering the highest quality to make our customers satisfied: by ensuring safe and reliable use of our products in real service.
Aerial platforms for municipal and industrial firefighting
We deliver an entire range of aerial platforms:
Modern and complete product line
Hydraulic rescue platforms
Special tailor-made solutions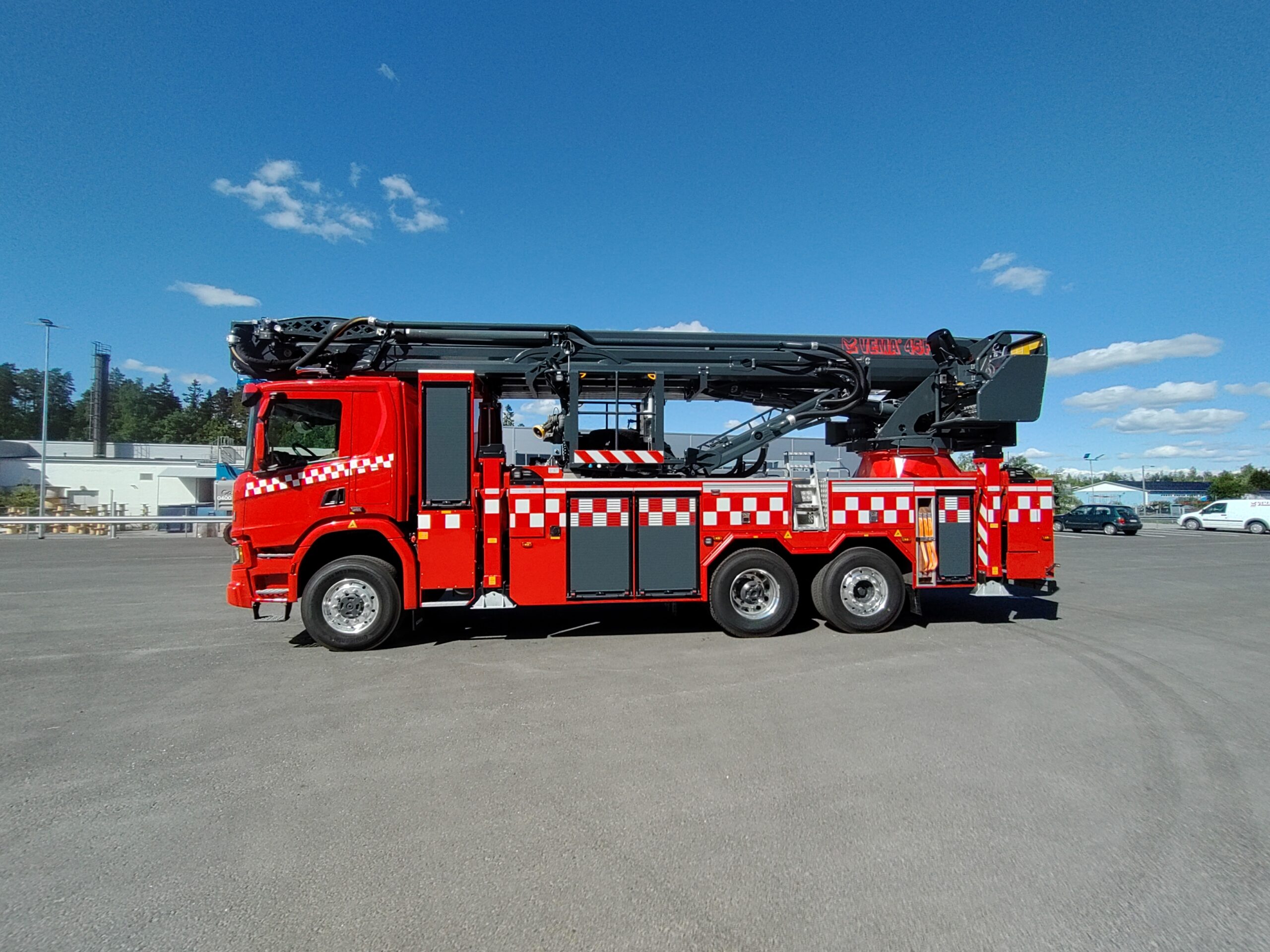 F-Series
Compact performance meets unparalleled reach
The latest series of vehicles for firefighting and rescue aerial platforms with advanced performance, construction, and ergonomic design. Working heights of the F-series range from 32 to 90 metres.
Thanks to their uniquely modern design, the F-series vehicles sport an unparalleled horizontal reach of up to 40 metres – longest in the industry.
Combi-Series
A winning combo of multifunctionality and cost-efficiency
A multi-purpose and cost-efficient vehicle series combining three rescue vehicles in one: The first takeout, an aerial ladder platform, and an aerial rescue pump. The combi-series models have a working height of 19 to 28 metres.
The three-in-one design of the Combi-series makes it an ideal product for smaller cities and suburbs where narrow streets do not allow maneuvering of a big vehicle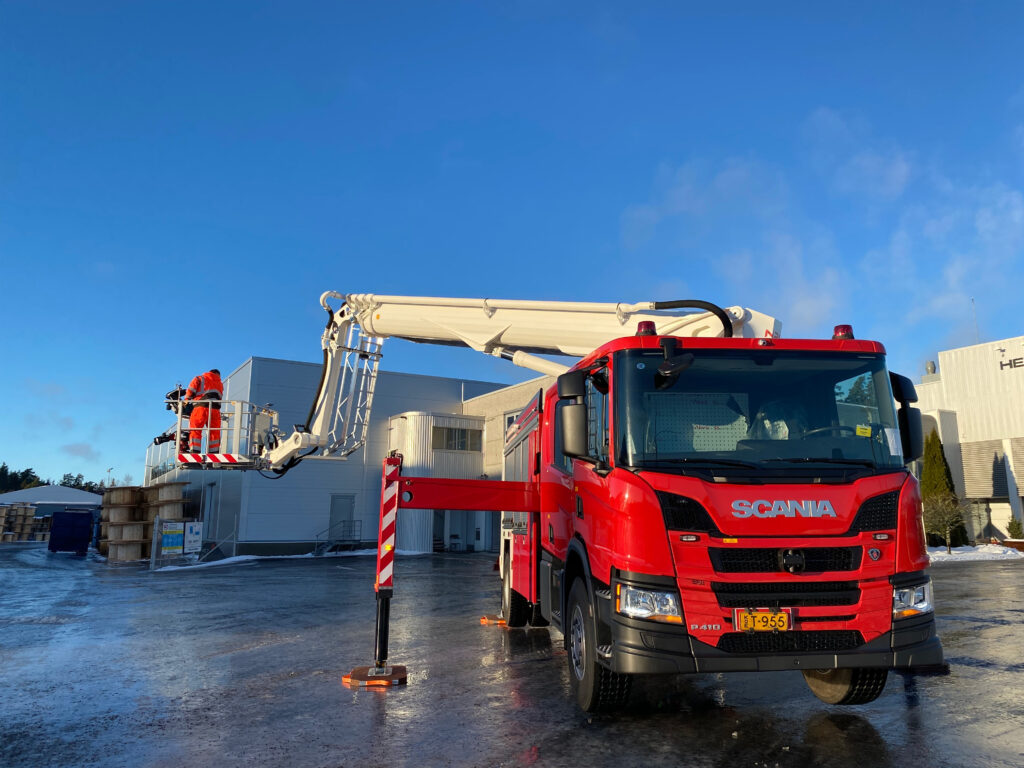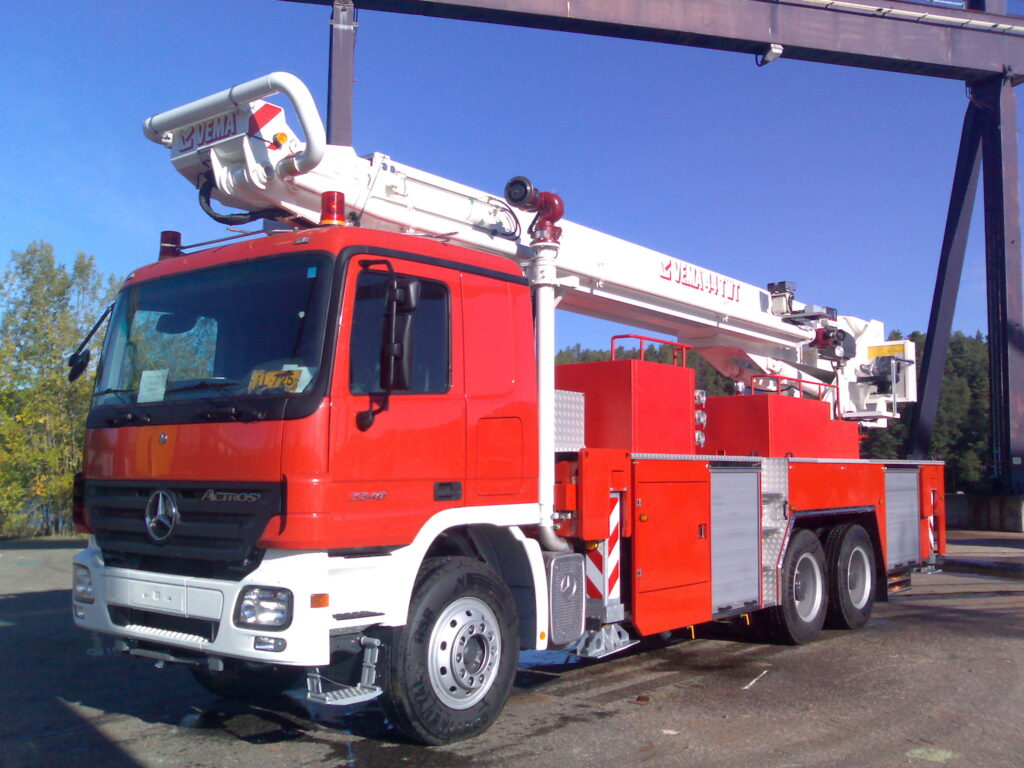 WT-Series
Powerful and well-protected water & foam tower range
Designed for high-performance water and foam tower operations, the new WT range forms the most complete selection on the market for industrial fire brigades.
The WT range comes packed with a superior water and foam monitor performance and high-corrosive resistant design, making them an ideal firefighting vehicle – particularly for petrochemical industries.
TFL-Series
A range of reliable rescue classics

The telescopic fire low models, also known as TFL-series, are designed for heavy-duty firefighting and rescue operations. With a reputation of reliable and firm construction proven by hundreds of delivered units, this classic series is an ideal product for municipal and general industrial fire departments.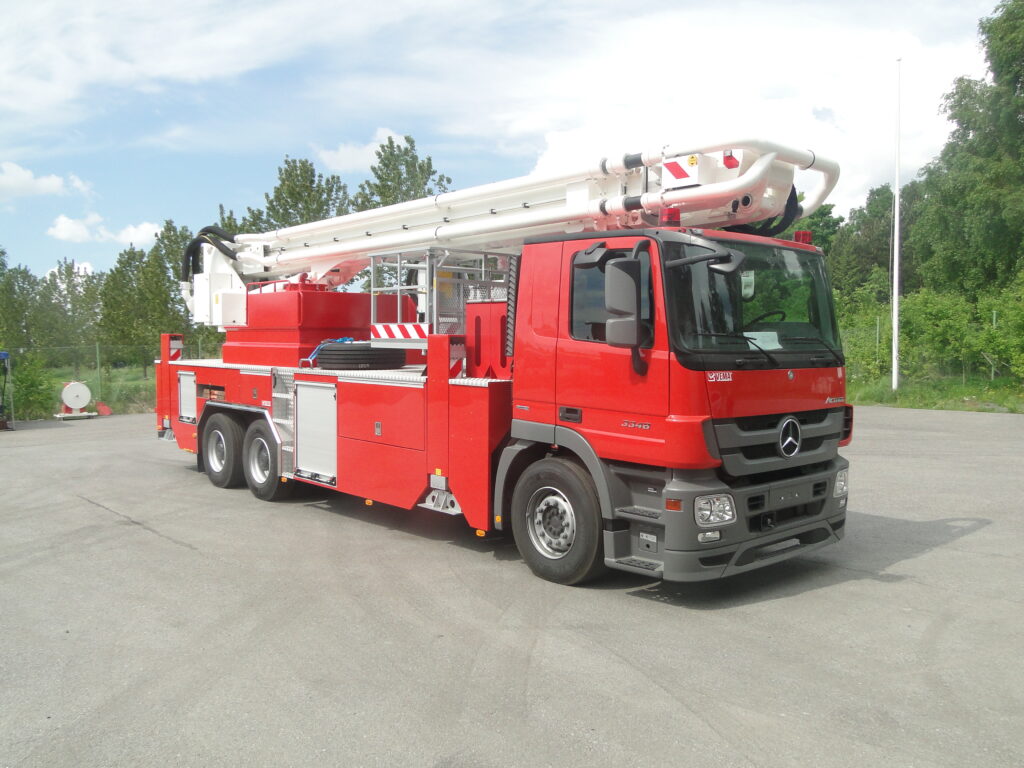 Solutions
There's a solution for every need

At Vema Lift, we offer a multitude of different tailor-made solutions to fit and fulfil our customers' exact needs.