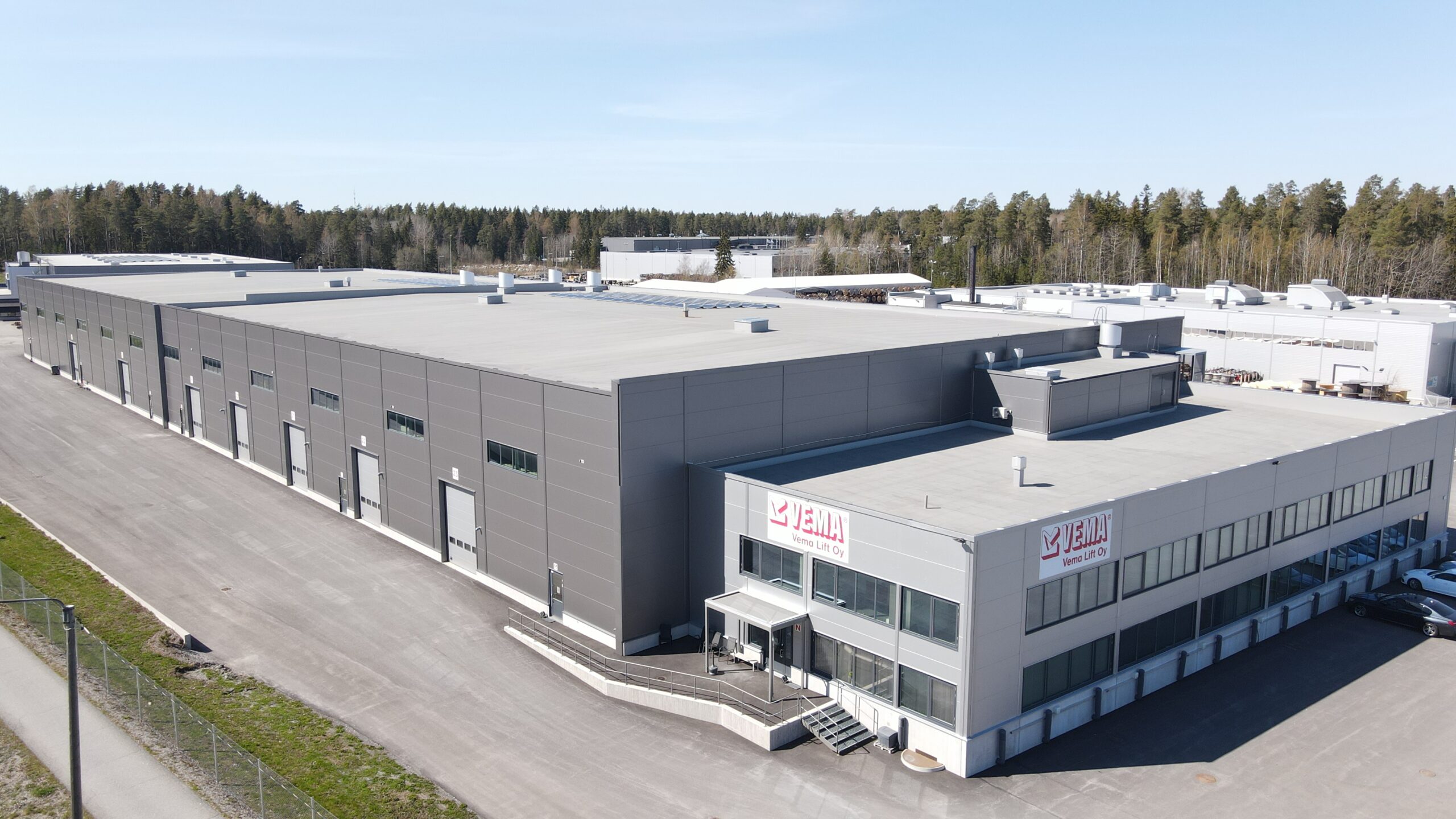 Decades of reaching higher to fight fire
Embarking on a journey that began in the late 1980s, the Vema Lift brand has illuminated the global firefighting landscape with nearly a thousand high-quality units delivered worldwide.
This upward trajectory has firmly established the Vema Lift brand as a beacon of quality: renowned not only for its first-rate products but also for an unwavering commitment to providing outstanding customer service to a diverse clientele spanning the globe.
In January 2021, the Vema Lift brand consolidated all of its operations into a state-of-the-art facility spanning 9,200 square meters in Kaarina, Finland. The new factory enables doubling the current manufacturing capacity and comes equipped with a separate service and maintenance unit. The new factory also has a testing area, as well as provides the possibility to facilitate in-house exhibitions for introducing new Vema Lift products.
Our values
Our actions are guided by our values, which we take to heart everywhere we go.
Customer orientation
Our customers' satisfaction is always at the core of our operations.
Responsibility
We take our commitments seriously, ensuring that we are accountable for our actions and do our best to operate sustainably.
Reliability
You can trust us to consistently deliver on our promises, and we aim to maintain a reputation for reliability.
Target orientation
We set clear goals and objectives to guide our efforts, working diligently to achieve them and meet our company's mission.
Professionality
Our team upholds the highest standards of professionalism, expertise, and ethical conduct in every aspect of our work to ensure excellence and integrity.
Sustainability
While our trucks may be bright red, our operations are firmly green: Vema Lift is a strong supporter of sustainability, and we do our bid to make sure our operations are as environmentally responsible as possible.
At Vema Lift HQ we have installed solar energy to power both our offices and our forklifts. So far, this has resulted in 34 900 kWh with 80, 1 tons of CO, emissions mitigated by renewable energy. Carbon emissions are further mitigated by our digital Service Link portal, which provides remote monitoring – removing the need of excess travel costs and emissions.
In addition, we make sure that every possible component of our products is always thoroughly sorted and recycled for future use.


Join our journey
At Vema Lift, we are far more than a company – we are a passionate community dedicated to saving lives and safeguarding communities through our cutting-edge firefighting aerial platforms. When you join us, you become part of a mission that impacts lives. In return, we offer you a dynamic environment, continuous learning, and limitless career potential. If you are driven by purpose and innovation, do explore our opportunities to start an exciting career in the firefighting equipment industry and contribute to a safer world.